It's been awhile hasn't it? I know my male-loving blog readers have been waiting for this so without further ado, I present to you my...

TOP FIVE FILIPINO MEN


... I am so tempted to put Arnie in here but that would be very biased of me and I don't want others ogling my man :p...


5. Francis

Magalona







And they say that

Jin

Tha

MC from America is the "first Asian rapper"? Hell, I beg to differ!

FrancisM

has been around since the 80s and he's a very talented rapper. The fact that he was part of the

Bagets

gang and is current the Vice President of the

Bagets

foundation makes me like him more. Not to mention he loves dogs (as seen in the photo - gorgeous Whippet!) and has a lovely wife and family.


4.

Aga

Muhlach


Another

Bagets

original. He just looks so neat. He is an excellent actor. My most favourite of his was "

Sa

Aking

Mga

Kamay

" with Christopher De Leon and Chin Chin

Guttierez

. He still has his boyish good looks at the age of 38. I love his dimples. He has a penchant for dating beauty queens and ended up marrying one. Personally, Charlene was a much better choice than Janice De

Belen

. Honestly, who in their right mind would say "God was with us when we had sex?"

Puh

-lease!
Remember when he was dancing like Michael Jackson to the tune of "Wanna Be Starting Something" in Orange-coloured Chucks? Who ever knew that it would be back in fashion?
3. Carlo Aquino


This kid is very cute! He is in the same level of my infatuation with Daniel Radcliffe, only that he is of legal age and is Filipino. Talk about a talented actor. I have especially enjoyed watching him in "

Bata

,

Bata

,

Paano

Ka

Ginawa

?" He's now all grown up, taking on more mature and challenging movie roles.

Sayang

split

na

sila

ni

Angelica

Panganiban

. She is such a cute girl! Lucky guy...
2. Rico

Yan
Napaghahalataan

na

mahilig

ako

sa

chinito

!

Hahahaha

!

Too bad that this nice guy is no longer with us. Back in my uni days, I often saw him with his friends. He's all smiles and he's a very friendly and approachable fellow. I was in shock when I found out he died. I guess Billy Joel was right when he sang "Only The Good Die Young."

He's not much of an actor, but I will always remember that commercial where these two girls were watching guys pass by and rating them while eating something (can't remember that product). Rico, with his cute dimpled smile, got the highest rating, of course! :D


1. Herbert

Bautista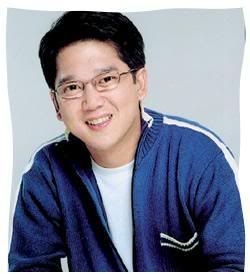 Hmmm

... I seem to be following a theme here. Another

Bagets

member. He may not be as cute as other actors out there but I have always had a crush on the guy since I was 8 years old! Excellent actor and comedian. I fell in love him in

Bagets

when he played that shy, awkward, typically

torpe

teenager. It takes me back! The memories! He has a penchant for courting most of his leading ladies and surprisingly, they end up going out. I can only think of two people who said no: Lea

Salonga

and

Mikee

Cojuangco

.


I recently watched an interview conducted by Ariel

Oreta

in "My Favourite Show." His rather frank and blase story-telling of all the loves of his life, his successes and failures, and his way of thinking made my silly childish crush turn into

reverence

for the man. That interview made me realise that here is a man - an actor and politician - who has no pretences, who loves life and love, and who does not have any regrets. It's very refreshing to see men who readily admit that they are human and prone to making mistakes.


Regardless of obviously womanising ways, I love his boyish charm and intelligence. He is the long serving Vice Mayor of Quezon City. He is a well-educated man (San

Beda

and UP). I just hope that he finally settles down instead of just having kids left, right and center. I guess being the bolero that he is, he just can't help himself. Oh well...

Note: It is so difficult to find pictures of Filipino actors for some reason so apologies if the ones I got don't do the guys justice...

Halata bang Bagets fan ako? hahahaha...


Next time: Top five Irish Men