What is it about Scottish men? People refer to them as the more brusque and slightly unrefined lot compared to their British neighbours. For me, if we were to take this very shallow observation as gospel, it is part of their charm. They have the greatest sense of humour (having worked with a few Scots in my day, I should know), they are never afraid to take the mickey of anyone (including themselves), and they are so masculine that you can die of testosterone overload if you're in a room full of them!
Oh, I should also mention that their accents are way too cute :D
So, here is my list...
TOP FIVE SCOTTISH MEN
Number 5 - Billy Connolly
Just looking at Billy is enough to make me roll around in peals of laughter. He is such a gifted comedian and refuses to hold anything back (he has a penchant for saying "fuck" all the time). Despite having a difficult childhood, admitted to having A.D.D. and was physically and sexually abused by his father, he has constantly proved to the world that nothing can keep him down. He refuses to act his age and continues to look at the world with the eyes of a child. In his words, he refuses to be one of those old folk playing golf and wearing beige clothing all the time. He refuses to be a "beigist" (as seen in
Andrew Denton's interview
). He is also an extraordinary actor. Watch "Mrs. Brown" and you will see his talent for serious acting.
Number 4 - Sean Connery
He is known as the first actor to play the dashing British agent 007, James Bond. This man proves that there is such a thing as growing old gracefully. As this man gets older, so does his appeal. It's no wonder that even today, he gets paired up with the most beautiful women in his movies. He can really cheeky ala James Bond or he can be a regal man ala King Arthur. His accent is quite endearing and his arrogant, masculine manner (when he said Pierce Brosnan is a "nancy-boy" James Bond) shows his utter Scottish-ness.
Number 3 - Ewan McGregor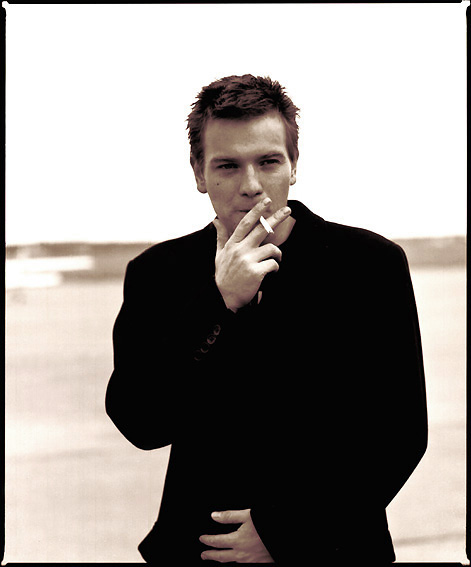 One word:
Renton
. Any "Trainspotting" fan would recognize him. "Moulin Rouge" proved his ability to sing. "Star Wars" just made him a household name.
He has a charming, boyish look about him that I just find adorable. He is easily one of the most popular young Scottish actors at present and his star is still rising. If movie makers ever decide to make "Porno" (sequel to Trainspotting), I hope Ewan reprises his role as Renton. I'll definitely be the first in line to watch it!
Number 2 - Danny Bhoy

People who are not into the Comedy Circuit may not know this bloke but everyone in the know says that Danny is clearly Billy Connolly's successor. He is funny, he is witty, and he is just bloody cute! He is very talented, quick-witted, and a natural on the comedy stage. I have seen him twice live during the Melbourne International Comedy festival and I tell you, it is worth every buck!
Watch this bloke, folks. He may make it to the International scene like ol'Billy soon.
Number 1 - David Tennant

I am such a sci-fi buff! Okay, where do I start with this lovely man? I love his very expressive, big, brown eyes. I love his accent. I love that he is already 35 years old (I just love men in their 30s!). I love that he can play very sinister characters ("Harry Potter and the Goblet of Fire" as Barty Crouch Jr. and "Secret Smile" as Brendan) and kooky, cheeky characters (Doctor Who and BBC's Casanova) with ease. He went to drama school and started off as a theatre actor, thus the acting talent. I have also thoroughly enjoyed his role in "Blackpool." He is the cutest detective there is! And being able to do a love scene and sing at the same time takes talent! Hahaha!
Check out this
short clip
from Blackpool. So hot! Hahaha!
He is such a joy to watch in every role he's played. He has given Doctor Who charm and sex appeal. It's obviously noticeable because soon after shooting the Doctor Who episode "The Girl in the Fireplace", Sophie Myles started dating him (The chick from Tristan and Isolde). Lucky girl!
Next series: As requested by Karen, I'll give you my top five Filipino men.
This should be quite interesting :)