This past weekend has been very relaxing. Arnie and I went away to a town called Warburton which is along the Yarra Ranges close to best wineries in the state.
We checked into a self-contained cottage called The River Cottage.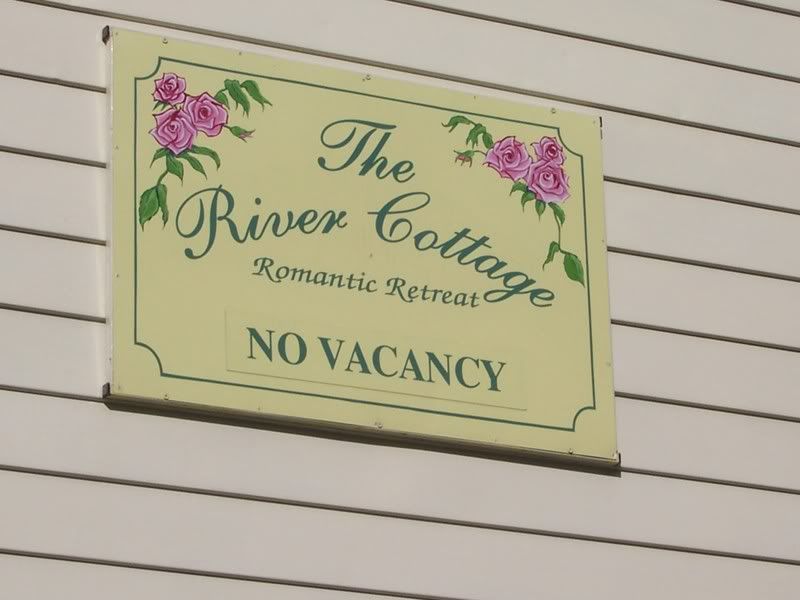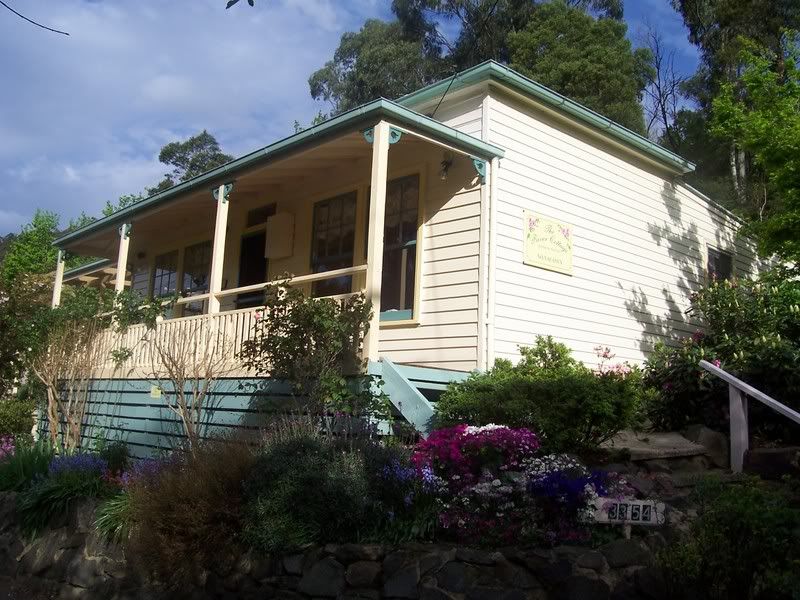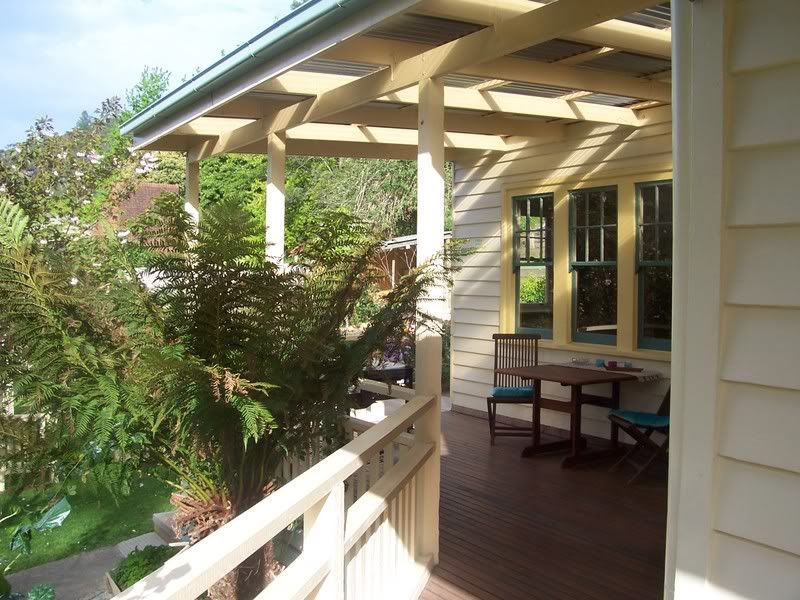 The cottage was absolutely beatiful. It was a home away from home. Very inviting with a fire place, a double oval spa, and a kitchen with a well-stocked fridge!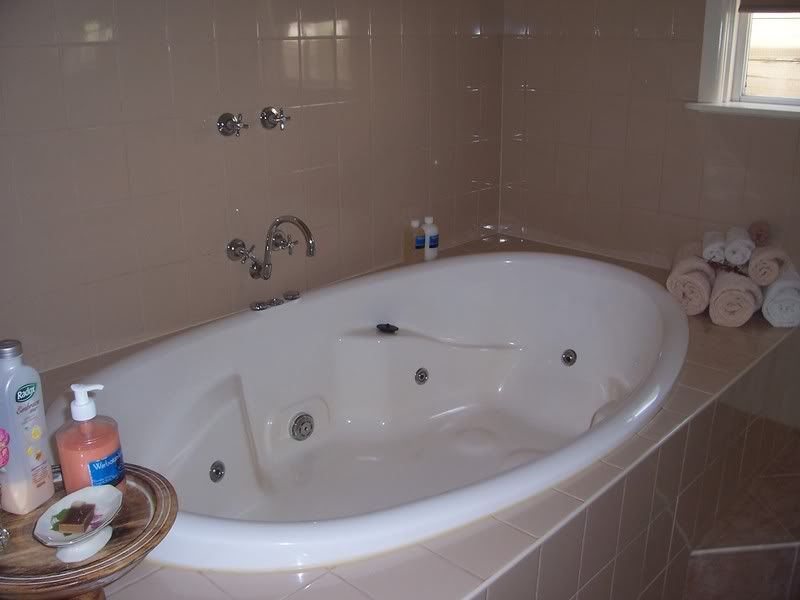 The inviting double spa which Arnie and I thoroughly enjoyed and relaxed in
On the decking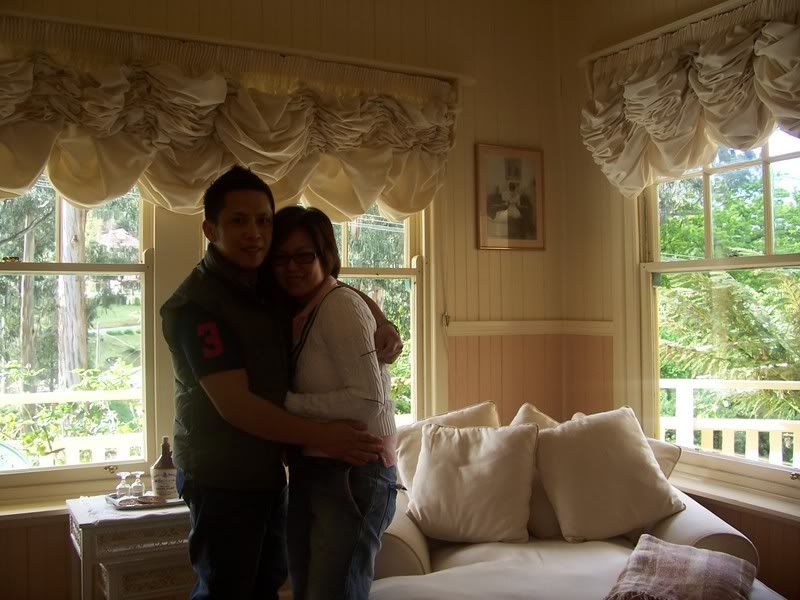 Such a cozy cottage!
I just loved the whole atmosphere. We were surrounded by the beauty of nature and relished our stay.
For afternoon tea, we went to a place called the Patchwork Teahouse. I am a big lover of Devonshire Tea. Arnie and I enjoyed each other's company over a nice cup of tea (him, Earl Grey, and I, English breakfast) and freshly baked scones.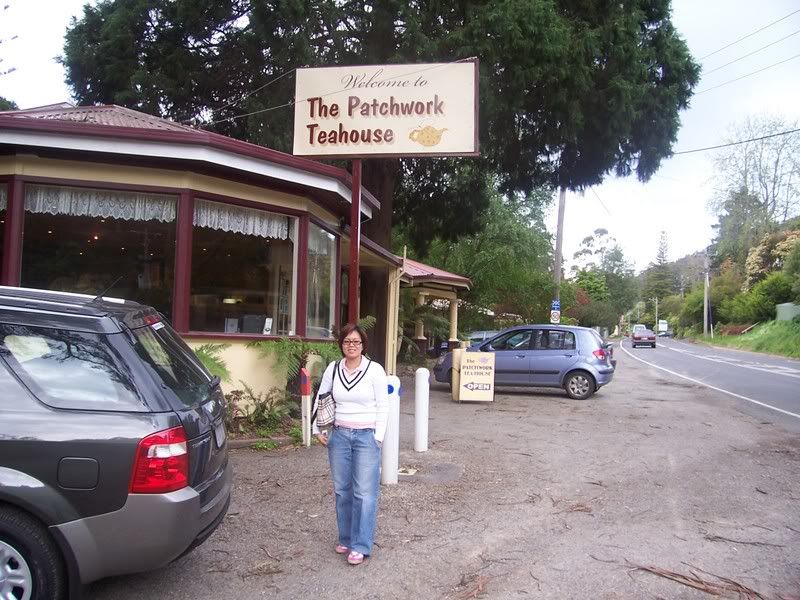 Outside the Teahouse. Friendly atmosphere and friendly staff. Yummy scones too :)

Dinner was a quiet affair. I prepared fresh natural oysters for our entree and Salmon steaks with zucchini for our mains. Arnie and I also shared a nice bottle of Brown Brothers Muscato. It went perfectly well with the fish!
Preparing dinner :)
Cheers!

It was a lovely way to celebrate our anniversary. I hope to do something like this again with the man I love.

It's been a fantastic six years and I am looking forward to spending more beautiful years with him.